BETTER WITH AGE - Virgil Erwin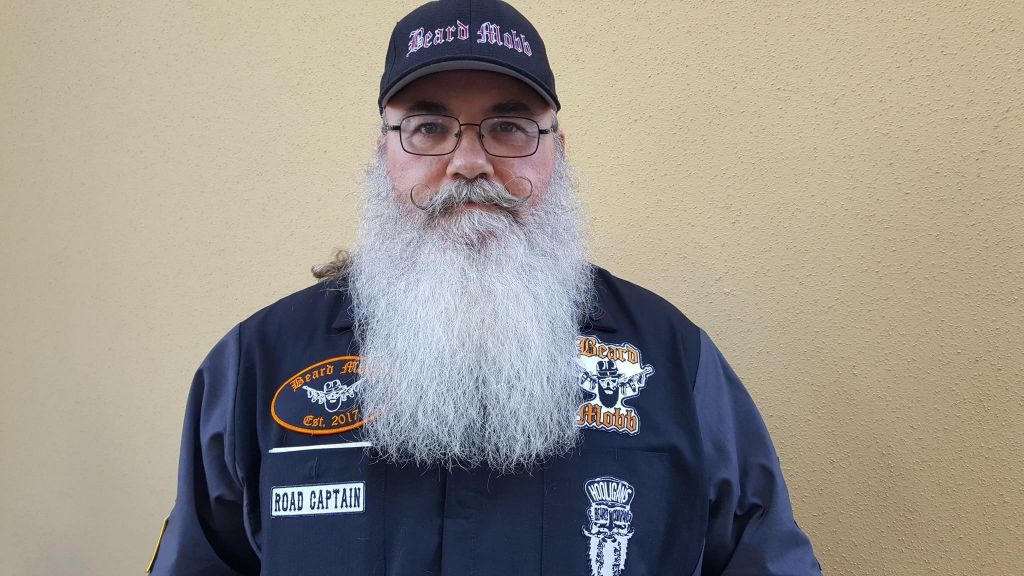 This featured Legend has settled into the role of retirement nicely, since hanging up his keys to the big rigs back in July of 2019, but not before indulging what life has to offer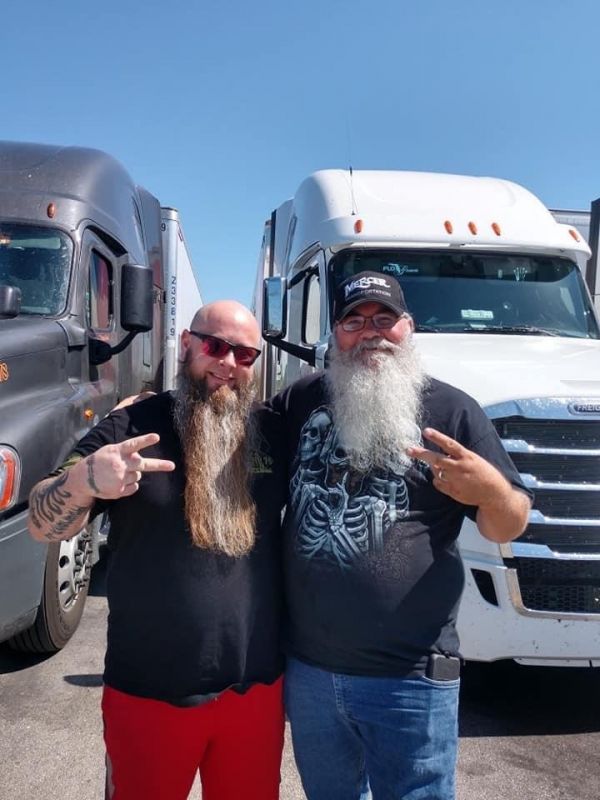 as an over-the-road driver. Curious of the world stretching further than home-life, once the moment became available for him to pursue a career in the trucking industry, he seized the opportunity with zero hesitation, taking one step closer to obtaining his CDL.
    Former Marine, Virgil Erwin is a long-time resident of Arizona, although originally from Ohio – the small town of Delta; popular to the whimsical at-heart for its colonial charm and picturesque appeal. The village is rich in history, boasting of forest lands as far as the eye can observe. As a young boy with an open mind and land for miles, both were put to use as his canvas for creativity. Virgil spent many days hunting and fishing in the surrounding woods, while his outgoing personality flourished as a social butterfly among friends. For school events, such as talent shows, Virgil showcased his charisma through performing a variety of skits for fun. Describing a few of his acts, it's apparent his sense of joy for making others laugh measures greatly toward his own individuality.
    Currently a brand ambassador at Hooligans Beard Co., Virgil continues to put a smile on everyone's face from the stage as he participates in beard competitions – competing at a national level since 2017. Known among the trucking community as "Traveling Mobster" – playing to the persona of his (possibly) intimidating image, he has crossed-over into the lane of commonality where he is able to merge both networks and build a loyal following with all who love and adore him. The humor and beard never wavered, but he picked up  the handle: Poppa Duce. Rightfully for beard competitions, then the name simply took root.
    Virgil is an active member within the Beard Mobb Chapter of Arizona, also serving as the Chaplain of their South West Division. The collective group is comprised of any and all who appreciate and/or seek beard ideas, tips, or products – most importantly, a type of brotherhood that bonds friendship through social media, events, and good ol' fashion communication by way of text or a simple phone call. As passionate as the group is toward their bearded community, they share the same interest in raising awareness for charities, such as; The Cancer Society, autism, and Just One – their latest endeavor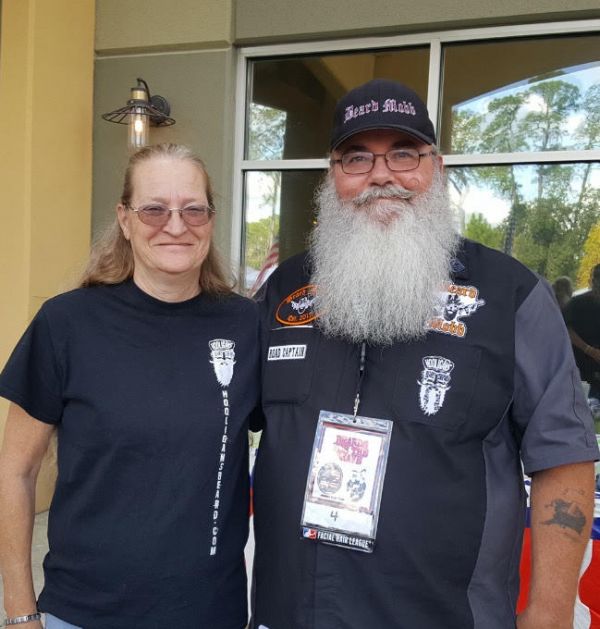 that speaks on the importance of suicide prevention and depression.
    Though Virgil is no longer a truck driver, his journey remains far from over. After all, as a Legend nominee his career as a professional driver was never truly about the journey, but rather the destination.
STRIVING FOR PURPOSE
    Starting at 12 years old, Virgil spent his summers working for a local seed company detasseling corn as a means of income to purchase clothing for the upcoming school year. By 15, he saved up enough to buy his first car – a 1962 Volkswagen Beetle. His sports of choice were football and wrestling throughout high school. At the age of 17, he enlisted into the U.S. Marine Corps. Virgil's intentions when joining the military came with a personal desire to better himself mentally and physically. Stating,
"I was ready for a change. It was in a way, a sense of guidance I wanted and knew I needed it. So, I embraced the opportunity."
    For Virgil, boot camp was an enduring 16-week program, followed by 60 days of infantry training, before being stationed at Twentynine Palms Marine Corps Base, located in California. He went on to serve 2 years active, 2 in the Reserves. Reminiscent of his time in the service, Virgil gives much credit to the decision he made as a teenager – describing his military life as, transformative with good timing.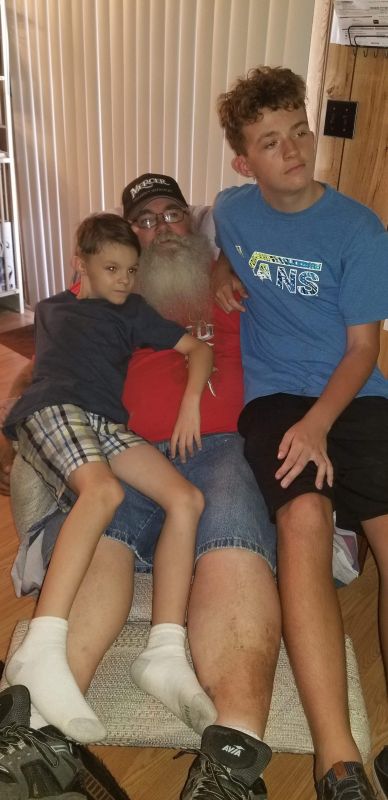 "The discipline instilled and expected as a Marine, for me at that age changed my life permanently. The integrity and loyalty I carry with me in all that I do today derived from my experience in the military… as a husband, father, grandfather, friend – in every facet of my life, the moral compass I developed becoming a Marine is how I proudly live my life. I came out a better person, I genuinely believe that… one-million percent!"
    In 1984, Virgil and his wife, Debbie exchanged vows. Together they have 2 daughters, Misty, and Nicole, along with 2 grandsons, Jacob, and Matthew. The same year, Virgil began his correspondence classes at truck driving school – where he earned an Associates Degree in Business – with future plans to own a trucking company. Although he had no direct ties to the industry, his game plan of driving a semi-truck for a living more than likely came about during his days of working as a fuel jockey back home in Ohio. His mother worked part-time in the truck stop's diner, while he fueled trucks and washed windows. Only 16 years of age with his license in tow, often the grain haulers and livestock drivers allowed young Virgil to pull their trucks around after he filled the tanks.
"I knew most of the guys that came through, they were regulars – local farmers. So, they trusted me with their trucks. Just climbing in those massive trucks was amazing but getting to drive them was incredible. Even if it were just to a spot a few feet away, made no difference. I knew from that time forward that I wanted to drive trucks long-term, in some form or fashion I was going to make it happen."
    Once Virgil graduated from truck driving school, he landed with a company hauling general commodities throughout the North East region, weeks to months at a time. Having never ventured that far from home, he enjoyed the change in scenery. With a growing household, he switched gears to a better fit pulling flatbed delivering bricks for a small outfit closer to his family. In exchange, he was home every 3 to 4 days. In 1990, an owner operator needed him to run one of his trucks – Virgil stayed with him for a short bit before relocating to Arizona to be near other family.
    He quickly settled in to the construction business alongside his brother-in-law, installing drywall. He spent several years in maintenance as a supervisor at an apartment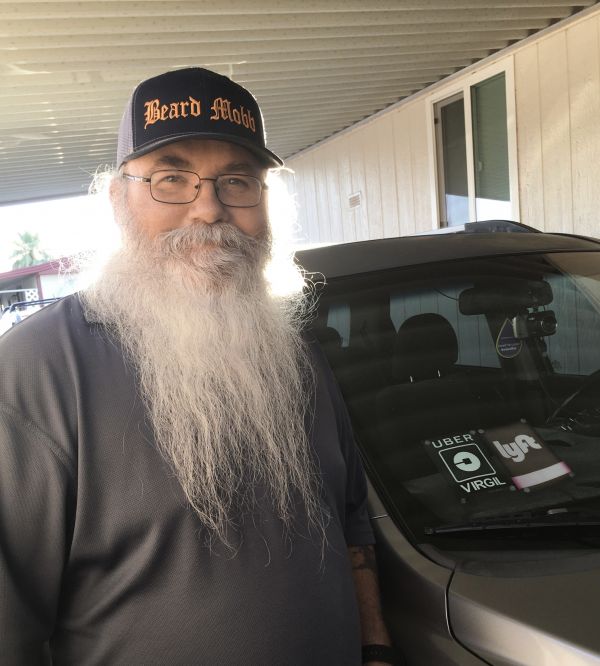 complex. In 1996, Virgil and Debbie purchased their first house prompting his comeback to trucking. This time covering the Western states, returning home every 10 days. Four years later, he secured a local driver position with a non-profit organization operating a 26ft box truck. After a year with the company, he switched roles to assistant manager in the office personnel. His duties required coordinating routes for drivers, while also filling in as a sub-driver when needed. Virgil remained with the program for many years, becoming familiar with charity work and the value of advocating for a cause. When the independent organization ended, Virgil went to work in waste management until 2010.
LONG-AWAITED
    Virgil purchased a 2010 Chevy 3500 with a gooseneck flatbed and launched DD Transport hauling everything from furniture to automobiles. Just shy of operating under a decade, he retired with a 2018 Freightliner Cascadia pulling box van. Throughout his professional driving experience, the most prominent factor gained, aside from an impressive 2-million-mile career are the lifelong friendships formed between customers and drivers. Stating,
"I get emotional just thinking about it… these people have become family to me. Many I drove with and ran together, we have so many memories. I can't say enough about the amazing people in my life that I met through the business. Driving a truck for a living opened so many doors for me – it allowed me to provide for my family, but also extended my family to include so many great friends."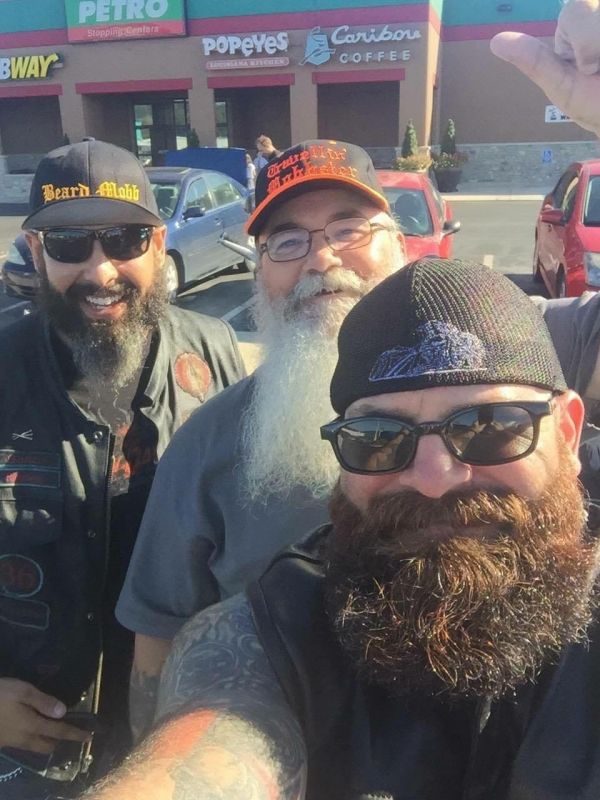 Not quite stepping out of the driver's seat just yet. Virgil signed up to be an Uber and Lyft driver. As any professional lane of business as a driver, precautionary measures are put in place for the safety of passengers, as well as the driver. For riders, Virgil expresses the importance of matching the vehicle's license plate with the plate on the phone app provided. The mistake of hopping in the wrong vehicle can be prevented if this one step is practiced each trip. As for drivers, Virgil says that setting the tone with a friendly greeting to ensure the customer feels comfortable is imperative.
"Just like all my other driving jobs, I try to always be positive. People can sense that… if I have a passenger that seems like they're not have a good day, I just try my best to accommodate them for the ride. It's important to me that I am a part of making their day better, not worse. If someone smiles because of the joy I demonstrated to them, then it's a good day."
    Just before retiring, Virgil connected with Tony Nieves – out of Richmond, Virginia. Tony brought Virgil on as an ambassador for the Christian based company, Hooligans Beard Co. The two formed a genuine friendship, sharing more in common than their love of beards and family, but their faith in Christianity. Since accepting Christ as his Lord and Savior, Virgil explains that spreading the Word of Jesus is always on his heart. Sharing the goodness that comes with spiritual freedom is a sense of peace that you want to personally present to your loved ones, and anyone who will listen.
    I, for one appreciate Virgil's enthusiasm and willingness to be an active vessel of redemption, while leading others to salvation through his own testimony. With that said, he adds that each person has their own journey to carry out. No single person will have the same journey to share; each with their own timing and personal growth. We end our interview with his words…
"Right now, I'm at a different place in my life. I have seen a lot and been everywhere over the course of my lifetime. I am settling into my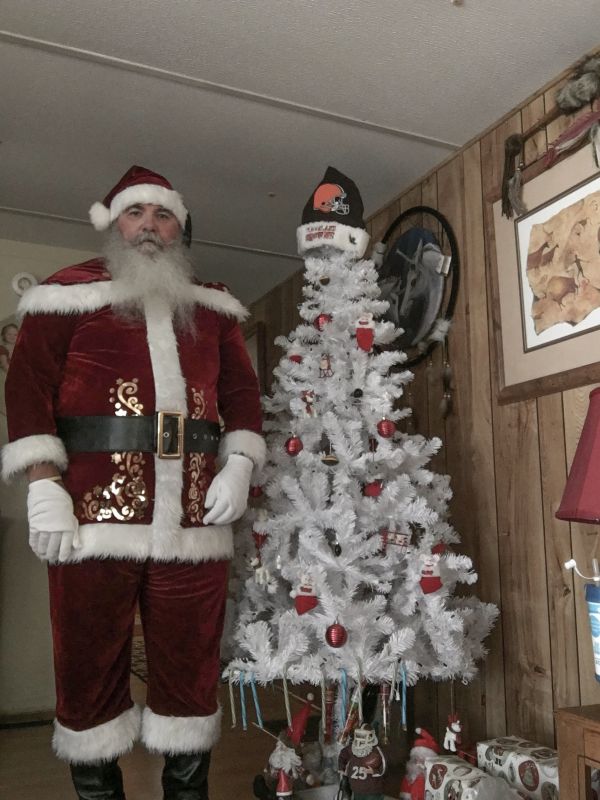 own skin and it feels right. I'm happy where I am, I'm able to see things clearer. And I believe my faith has a huge part in that. I'm beyond thankful for so much… my wife, our family, my entire circle of friends. All we have to remember is that every day is a new day… leave behind the troubles from the day before."