FOR THE LOVE OF FAMILY - Claude Hodges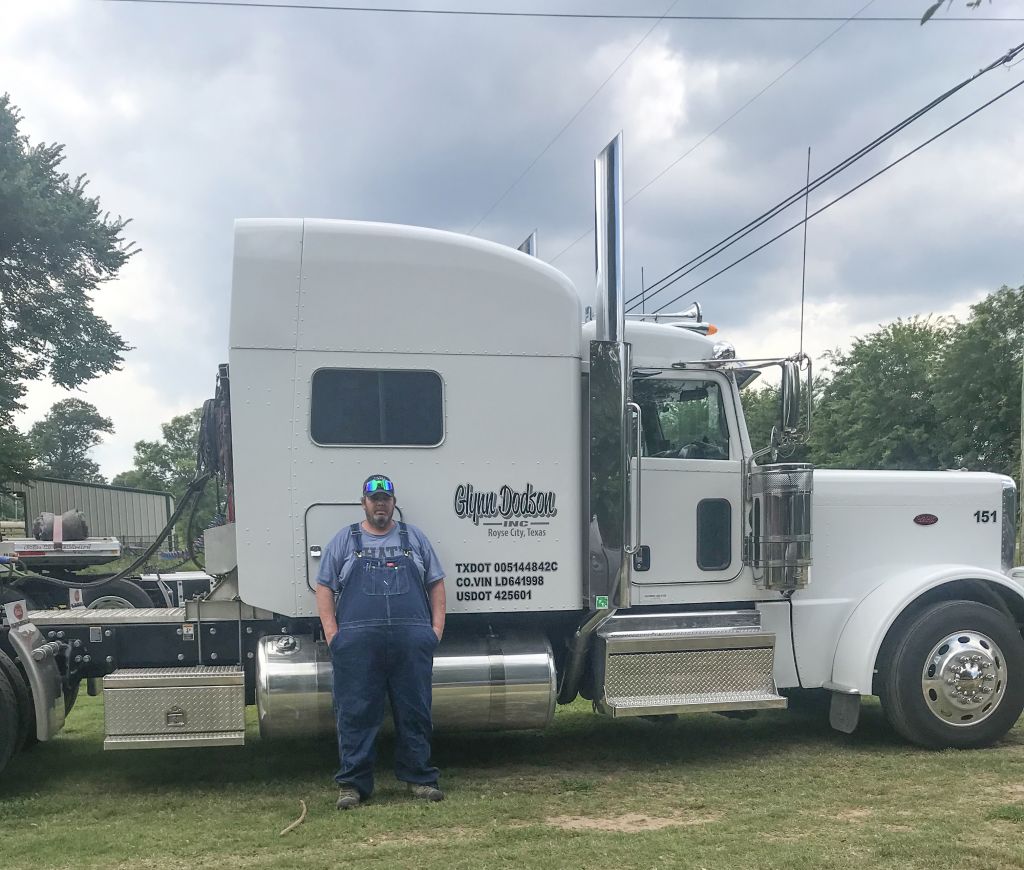 The extremities an individual will endure to provide for his or her loved ones is infinite. In an effort to support a place of safety to call home; to sustain a lifestyle
of comfort and stability – "at all means necessary" is the philosophy many people hold accountable.
    This Legend driver is a father of 6, whom he shares with his wife of 34 years. The commitment to his family is rooted in the core principles of morality passed down from his mother and late grandfather. His ethical values hinge on their faith in God and love for family.
    Texas native, Claude Hodges, grew up embracing an agricultural way of life. His household included 3 siblings; 2 older sisters and a younger brother (also a professional truck driver). Everyone was assigned their own responsibilities to the family farm. Claude accepted his role at age 7, operating equipment such as tractors – plowing and planting – then, picking of the vegetables to be delivered at local markets as their means of income.
    During the 60's, in the small town of Fruitvale, it was all in a typical day's work to begin before sunrise, and end with a homecooked meal surrounded by family. Remaining a rural town today there are no fast-food restaurants, nor corporate chains inside its city limits. Claude later relocated to Leonard; another town known for its crop production and ranching community. Both cities he once called home will be remembered as the birth place(s) in which he carved out an identity, although he may not have realized until decades later – the strong work ethic and family morals discovered during his early years paved the way to achieving long-term success.
    Currently a resident of Mount Vernon, his rodeo days and hauling cattle may be a thing of the past, Claude's mindset remains the same.
God first.
Family forever.
 
REFLECTION
    Claude's mother, Sylvia juggled multiple jobs while raising 4 children. Her father, also named Claude, shared an important role in their upbringing. Particularly in the eyes of a young protégé who not only inherited his namesake, but also the integrity, grit, and perseverance to withstand life's obstacles. The close connection between the two generations continue to live on through the Legend driver many know today as a loyal friend, loving father, and caring husband.
    Growing up, Sylvia's son was a natural athlete participating in many sports. He enjoyed playing outside and was fond of working the farmland. Every opportunity possible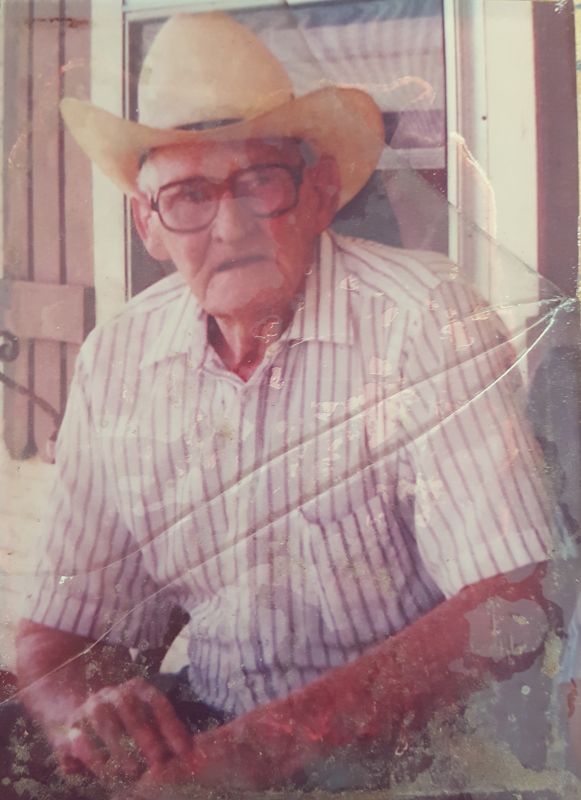 Claude joined his grandfather on the road in a semi-truck as the two delivered loads throughout the Texas area. Soaking in the experience of traveling, and routine of his grandfather as a truck driver, his duties at home on the farm allowed him the "hands-on" aspect that seemed to curve his desire to uphold his stake of the family workload. Years ahead of his time, Claude was an ambitious child eager to learn, constantly observing his surroundings.
    At 7 years old, with his grandfather's consent, Claude was trusted at the wheel of their 1963 Chevrolet. Unhesitant and certain, Claude took in the sights of the vehicle's interior and gauges along the dash. The most enticing feature was the glorious "3-on-the-tree". Many may never experience the sheer excitement of maneuvering a gearshift lever attached to a steering column, especially at the age of 7. Reminiscent of his childhood brings to mind a much simpler day in age.
    By age 10 Claude had moved on to driving his grandfather's Mack truck. When seated beside his mentor there were no air-ride accommodations – a sturdy seat at-best. Zero air conditioning, manual transmission. Since the 60's and 70's, engines transitioned from the usage of regular gasoline, focusing on the development of fuel efficiency leading up to today's version of semi-trucks, built to meet environmental regulations. Over the years, the transformation of these commercial vehicles have progressed into means of comfort and safety.
    Claude experienced trucking back when the glory days consisted of "outlaws" sportin' trucker hats, talking on CB radios while riding with the windows down – stuff movies were based on as country western songs sang their praises. This period of history is a passage into an era we're only granted access vicariously through second- and/or third-generation drivers. So naturally, as Claude describes his visions of childhood, we can imagine the enthusiasm brimming through his veins as he wrapped his tiny fingers around the steering wheel.
    A passion for truckin' was one in a handful of qualities he picked up from his idol. Claude's grandfather breathed an essence for life – pure genuine authenticity. He epitomizes everything you want a person to demonstrate and apply toward their life in order to attain success. Those characteristics influenced Claude as a young boy, as well as years later as a professional driver and family man.
Work hard.
Show respect, give respect.
Courtesy and kindness go a long way.

MILES IN BETWEEN
    While working at a local grocery store at age 16 Claude was able to save enough money to purchase his first car. The following year he secured a driving position at a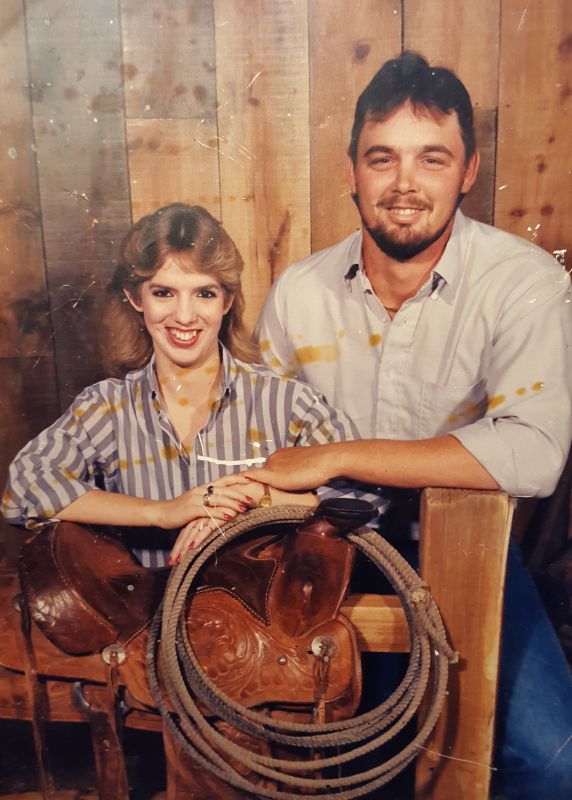 warehouse operating 1-ton trucks, pulling flatbed trailers. Gaining experience driving commercial trucks, he continued to lean on his ranching background for a number of years before committing to the trucking industry full-time in 1990.
    Initially starting his professional driving career as a cattle hauler, Claude expanded his résumé running regional work, then long-haul pulling dry van, containers, flatbed, lowboy, and step deck trailers. In 1997, taking on a new venture he and his wife, Linda started their own family business, L&H Construction – a fiber optics company out of Texas. The husband and wife team managed their growing business while also balancing Claude's busy schedule as a driver for a flatbed company. In 2002, the couple agreed to close the doors of L&H Construction to focus solely on one lane of business: trucking.
    Claude became an owner operator traveling over-the-road weeks to months at a time. Linda joined him in the truck during summer and winter breaks. A few of her favorite places to visit were the northern areas of California, also through Oregon and Wyoming. When time permitted they explored hiking trails and enjoyed sight-seeing, otherwise the scenic view of mountains in the distance rendered ample serenity; admiring the beauty of our country even if only for a glance in passing is a benefit one can deeply appreciate from the seat of a semi.
    Claude joined the team of company drivers at Glynn Dodson Inc. in 2019, specializing in the transportation of honey bees. At the beginning of our interview he stated that growing up around farm animals, such as cows, helped play an instrumental part when it came time to transport cattle in herds. He found himself extremely comfortable pulling a trailer full of livestock. Claude describes his discretion behind the wheel as a meticulous type of self-discipline that comes with patience and experience. He says,
"Thankfully, in all my years hauling cattle I have never had a bad experience. The biggest learning curve is self-control. As the driver, remaining calm and collected is important. It can get tricky when the freight you're delivering is able to walk or move around while in transit, that alone can cause a number of problems. You have to remember to be careful rounding corners… extra precautionary measures along those lines make a huge difference. It's almost comparable to pulling a tanker. Any wrong movement can ruin everything."
    I inquire his opinion of transporting livestock in comparison to honey bee colonies. Hives, or also referred to as colonies serve as the house for honey bees;  honey bees are used to pollinate crops. These beehives are moved to various locations across the nation during different seasonal periods throughout the year – factoring in a number of stressors that could potentially damage the bee colonies. For optimal survival and minimal stress to the hives, elements such as, climate, length of time spent in transit, to vibration, and so forth are all consistently monitored.
    Relocating bee colonies require a great deal of precision and care. Once delivered to the destination, whether an orchard or honey plant, etc. loading and unloading each hive is a process significant as the shipping transfer. Over the course of Claude's driving career, beginning decades ago in the cattle industry, his prior experience lends to the demand for accuracy in the field of commercial pollination.
A job is never complete if not done to your fullest ability.
Lead by example.

THE LONG ROAD HOME
    Claude spends anywhere from one to two months away from home on a single work trip. When the long road becomes weary, listening to the radio helps him decompress. An avid fan of all music genres, simply tuning out the chaos and channeling a feel-good song is his go-to move that passes the time when the miles begin to run thin. A prankster at heart, upbeat and funny; Claude enjoys making people smile, and never tends to meet a stranger. A grandfather to 9 who know him as Paw Paw – spending as much quality time together as a family is his main priority.
The dense narrative hosting the belief that truck drivers are simply the vessel who maneuver a vehicle from one point of location to the next, undermine the precise definition of their call to service, in which itself requires an inept ability in performance and professionalism. These highway heroes are exactly that: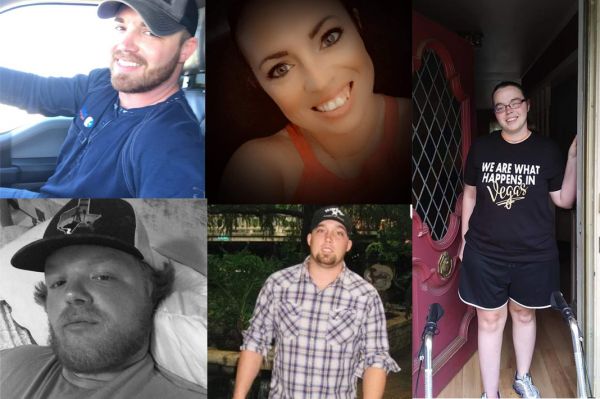 America's backbone.
    These men and women who drive trucks for a living accept and sacrifice home-time, holidays, and many memories most individuals take for granted. Drivers exchange a small window of quality time with loved ones in hopes to provide a better life for all affected by their absence. The cloud of misconception that negates the importance of our country's professional truck drivers can only be lifted through recognition and gratitude.
    Throughout Claude's 30-plus years of trucking experience, with over 2-million lifetime miles under his belt, the rancher-turned-professional-driver is sure to have made his grandfather proud… as well as, many others rooting in his corner. The message Claude hopes our readers take away from his life story is that no matter the amount of money in your wallet, miles from home you are, or the type of background a person comes from… when choices in life are made for the love of family, nothing is done in vain.
Love wholly.
Love hard.