SHATTERPROOF - Vonnie Whitemagpie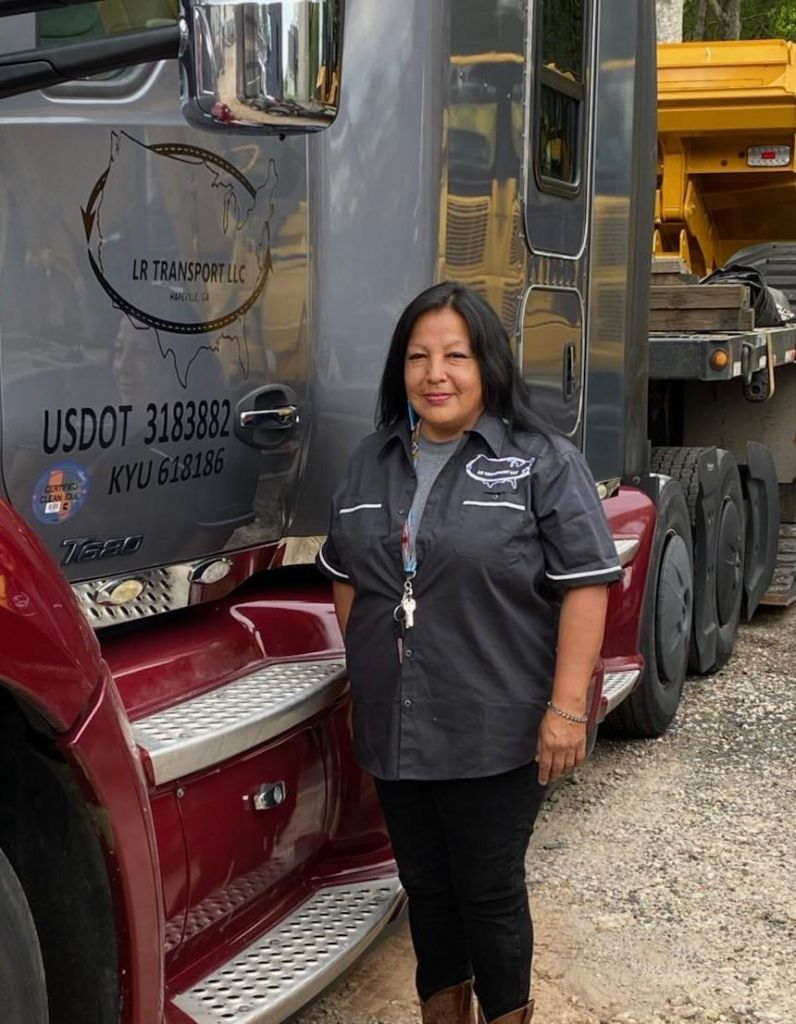 Her smile is magnetic, instantly reeling you in.
Her eyes offer kindness and warmth, as she extends a handshake revealing a delicate touch of confidence and genuine respect.
    Born full-blooded Sioux Indian, she represents her Native American heritage proudly. A female driver in a male-dominated industry, she shares her life story of the journey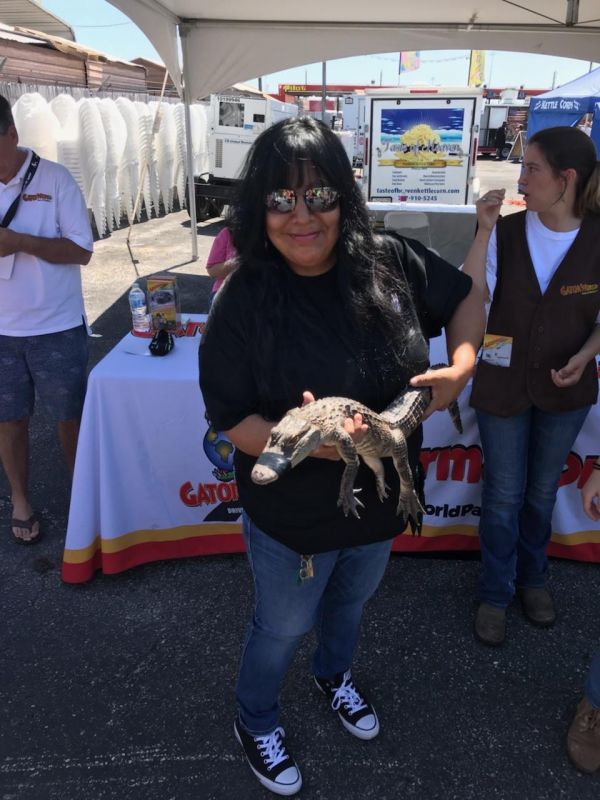 that led her to the very seat of Doug Reagan's 2017 KW T680, pulling over-size flatbed. As dedicated as she is loyal to her profession, she encourages women, particularly within the Native community, to consider joining her on the road and pursue a career in trucking. Discussing her earlier years as a young girl, I recognize the potential of influence stretching further than the lifestyle of truck drivers.
    Accepting her childhood with grace, she has willed herself to grow and become effective for the betterment of others. Her spirit to exist with purpose breathes inspiration; her honesty is vulnerable grasping your attention. I found myself defensive toward all who have left a mark on her soul, though her strength alone requires no rescue. Approaching life, not as a victim but a survivor – this is the Legend story of Vonnie Whitemagpie.
Sculpted by fate and destined for a higher purpose.

"Break away from the norm and go against the grain; embrace the challenge. Don't settle for conformity. Each struggle is a stepping stone to rise up, never stop climbing."
-Vonnie Whitemagpie
…taking in the eye-candy that surrounded the fuel stations, completely mesmerized by their presence. Shiny big rigs in all their glory, slowly weaving around one another. To a child's eye an 18-wheeler's appearance may seem overwhelming, leaving the observer spellbound – best believe that intrigue is shared by adults, as well. Vonnie can attest.
    Relocating from up north to Phoenix, Arizona, Vonnie sat in a parked car at a local truck stop. It was 2003, following a 20 year stretch in the health care field, she was considering a change of direction in her career. She studied the semi-trucks pulling into the service station, observed the drivers at the wheel, and began piecing together a plan. Without the leverage of a personal mentor, or family members in the business to lean on for guidance, Vonnie followed her intuition and set out to discover what lay await in the next chapter of her life.
    After thorough inquiry into various truck driving schools, Vonnie opted for a company based out of Springfield, Missouri. Once a graduate, she extended her training into a full-time driving position hauling refrigerated freight over-the-road. She credits her driver trainer for the extensive introduction into the trucking lifestyle, proper safety procedures, and specific defensive driving techniques; all skills she still applies today. Nevertheless, Vonnie's real training began the first day she hit the road solo. There is something to be said about the knowledge gained from on-the-job training or being thrust into a sink or swim type of situation that produce the most valuable learning lessons.
    Born and raised in Nebraska, the harsh winter season didn't have much effect as a professional driver but add in heavy winds atop a mountainside – Vonnie admits, during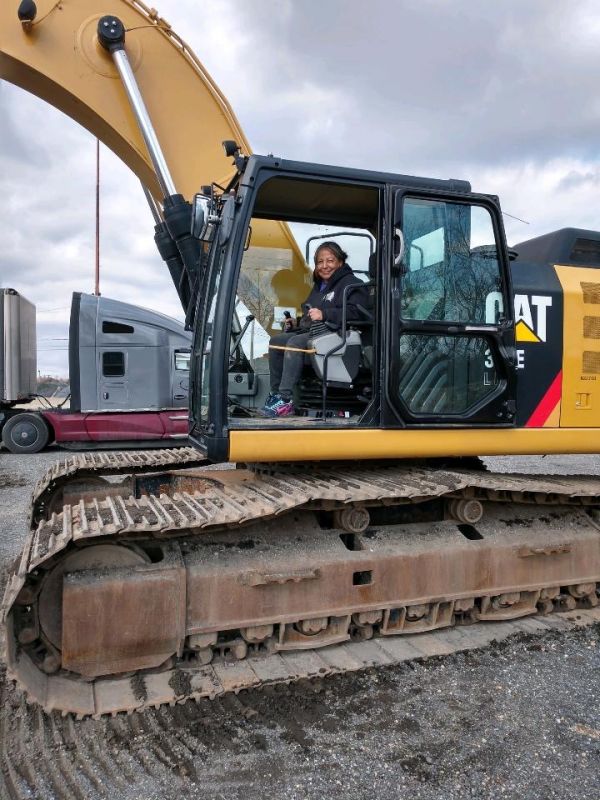 her beginner days, those were the times she dreaded the most. Four weeks into running solo, while traveling through the Tennessee River Gorge; 27 miles of land consisting of the Cumberland Mountains that cascade down into a large river canyon, Vonnie missed a gear sending her 10-speed tractor into a jumping motion. Her natural reaction was panic mode – although she quickly recovered, learning that the ability to remain calm during unexpected circumstances is an essential part of the solution.
    Another tip Vonnie swears by is to always check your mirrors when in transit. Her second year on the road, cruising through Indiana at 8 in the evening, she glanced to her side mirror and the sight of a fire caught her off guard. Immediately responding to the stress of the situation, Vonnie had to determine the issue, then find a way to work the problem. The wheel seal had caught fire, she was able to knock it out. Aside from these unforeseen mishaps, once she was able to overcome her personal fear of mountains and high winds, everything else fell into place. When she found herself in need of assistance or had questions, she never met a stranger. Stating,
"I don't have a problem asking for help. Some  people allow their pride to keep them from learning. I'm quite the opposite, I want to know more – anyone wanting to improve should crave knowledge and not become complacent. Any time I find myself in need of assistance, I can always spot someone willing to help…
See, that's the thing with our industry – the comraderie out here between drivers is more than a job. We want our brothers and sisters of the road to do well, to travel safely, and make it back home to their loved ones. You don't find that kind of support in just any line of work."

    Vonnie ventured into pulling hopper bottom trailers transporting grain and feed to farms for an owner operator. She claims that year of driving experience as the most fun on the road she has had, due to the main locations she traveled to and from. Fields deep into the country, some of our nation's most breathtaking land; acre after acre stretching for miles beyond sight. Later, she hit the road running team for seven years hauling dry van and reefer.
    Operating in a small capacity alone requires self-sufficiency and a strict discipline. When transitioning to living and working in the same size environment with a second driver, patience runs thin and lines of communication become obscured. For Vonnie, running team was the biggest learning curve of her driving career. The limited shared space caused friction on some days, while others she took advantage of the passenger seat – taking in the window view scenery as they traveled across one state line to the next.
    Deciding that driving cross-country alone was her best option, Vonnie returned to operating as a solo driver. She landed with an outfit out of Knoxville, Tennessee lease-operating, pulling reefer. Earlier this year, she had the opportunity to join the fleet of company drivers at LR Transport; a Georgia based trucking company specializing in the transportation of over-size and heavy haul. Business owner and professional driver, Doug Reagan established LR Transport in 2019.
    Since stepping into the ring of heavy haulers, Vonnie's confidence as a female driver has skyrocketed. Entering the realm of flatbedding at age 51, she had her reservations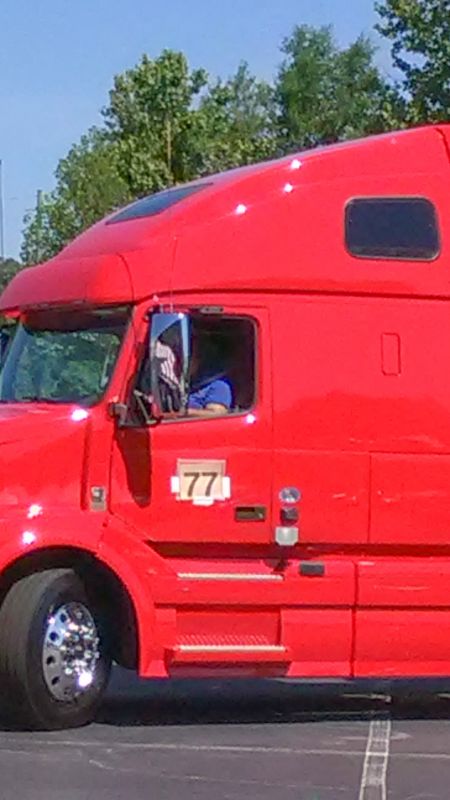 – on account of slinging chains and tarping loads, just to name a couple of the tasks involved that demand accuracy and due diligence. Doug ensured that Vonnie received the proper training until she was comfortable behind the wheel. Currently with 16 years' experience on the road and over 1-million lifetime miles under her belt, she has expanded her driving qualifications to include car trailers, step deck, and RGN. Making the career move into the trucking industry to drive a truck for a living has allowed Vonnie's life to evolve into the ultimate reality she had never imagined.
"As a woman, I take pride in what I do out here. I've had zero accidents, no violations, and now that I'm investing my time and energy into mastering this lane of flatbedding, I continue to surprise myself. I am most proud of who I have become, after all these years… this is who I am. And I couldn't be happier."

    When away on the road, Vonnie passes the time unwinding with a western audio book or getting lost in the lyrics of good music. With four children, ages 21 to 28, and one granddaughter, her message that she hopes everyone takes away is:
-         Never give up on yourself.
-         Don't be afraid of your own independence.
-         And know that a person can only be defined by the center of choice and action.
    By sharing her testimony, Vonnie understands that her personal struggles can have a meaningful impact much larger than herself. Often the individuals who have endured distress and hopelessness become the healers of our world, striving to make a real difference for future generations. Adhering to the risk of identifying her abuse as a child, she chooses to honor that experience by shining a light of hope to guide others that have suffered similar circumstances to a place of forgiveness. And most importantly, accepting peace.
    The baby of 13 children, Vonnie was placed in foster care by the age of two. The first household left an imprint of abuse in ways a child should never encounter. By 9, she was placed in a new foster home with five girls, one who was also of Indian decent. The parents offered a second chance at life filled with love, structure, and church. Redeeming Vonnie's impressionable faith in humanity, her new family witnessed the transformation of a young girl blossom into the cheerful, upbeat child that has grown into the force of nature we know today.
    After graduating high school, Vonnie devoted her life to helping others. She was actively involved with at-risk youth, individuals with mental disabilities, and pregnant mothers coming out of the prison system. For two decades, Vonnie worked at psychiatric centers, utilizing her own experience from childhood to provide the same opportunity of healing that the second foster family gave her. Although she has landed in an industry unlike her previous work, Vonnie's purpose still involves being of service to others. Her passion in health care was to improve a patient's wellness, mentally and/or physically. Her goal now as a professional driver is to remain driven and committed…
Committed to bettering herself.
Driven to succeed.

    Settling into the south, calling Georgia her home – Vonnie says that she fits right in. Stating, "I was raised to enjoy fishing and being comfortable in the woods. I have found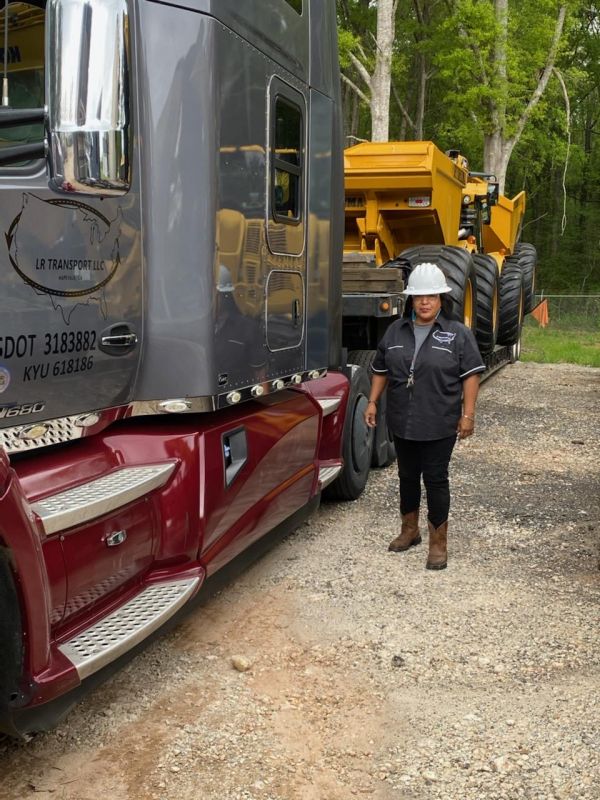 that in the south a lot of women are accustomed to those same qualities. They shoot guns, plant gardens, go cut firewood and raise families. I admire strong women like that." Speaking to women in search of a new career, Vonnie suggests the trucking industry as a power move; an adventurous passage into a domain that offers independence and success with unlimited reward. Adding, "We need more strong-willed females in this business. You just have to go for it!"
    Having a positive support system is her secret to maintaining sanity when the burden of being away from her family bears too heavy. Advising drivers not to add to the isolation that comes with the territory, instead keep a network of friends that are reliable and understanding – a group of supporters that can lend an ear, or exchange words of encouragement. Recognizing the difficulty in being vulnerable, Vonnie learned early on that nobody has the ability to decide what defines you. When faced with destruction, capable of enabling life-altering effects Vonnie remained shatterproof from within.
How you perceive the world once the storm has lifted is when life's wonders are unveiled.