THE GOOD LIFE - Ray Bennett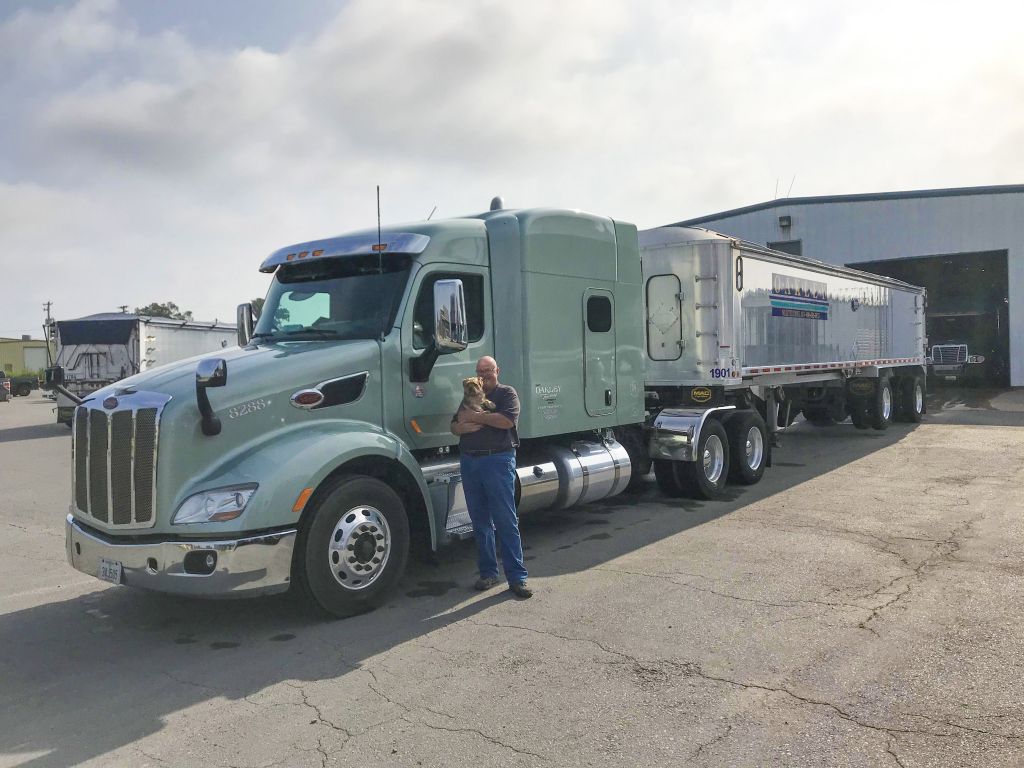 This Legend driver comes to us from Lucedale, Mississippi with 34 years of professional driving experience, and over 3-million lifetime miles under his belt. In his 2017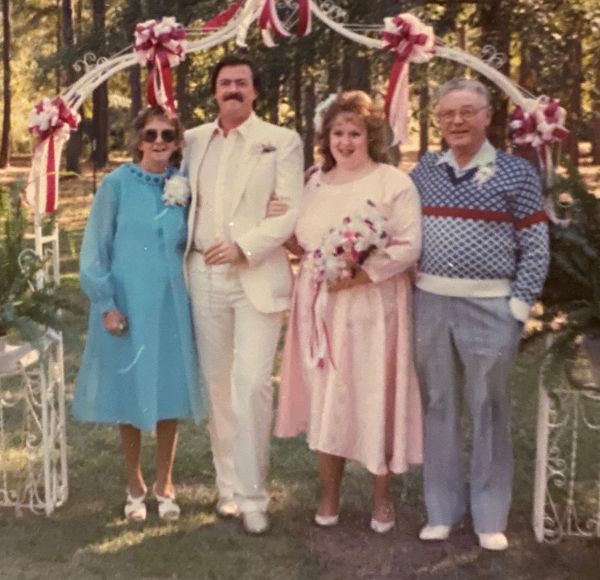 Peterbilt 579, he joined the fleet of owner operators at Oakley Trucking, based out of North Little Rock, Arkansas in 2006. Hauling for the End Dump Division, he runs reginal work, home every weekend, but the option to stay out longer is available – one of the main reasons his loyalty with the dry bulk carrier extends 14 years. Established in 1968, Oakley Trucking offers 6 divisions with 3 terminals and one of the lowest annual turnover rates in the business.  
    Born and raised in Louisiana, second-generation driver, Ray Bennett has only one regret throughout his driving career: not discovering Oakley Trucking sooner. The flexibility, driver-friendly and family-oriented atmosphere of Oakley Trucking cater to Ray's work ethic and southern roots. Stating,
"The entire team at Oakley Trucking understand what is important for their drivers to succeed, but also what matters to each individual. For me, I need to keep moving and make good money to support my family… so, the freight is consistent. They also know that I value my home-time… so, they're always willing to work with me when it comes to scheduling loads for pick-up and/or delivery. If you need to get home, they make it happen. If you request to visit a certain state or location, they make it happen. The lines of communication are always open with them, because keeping the drivers happy is their goal… and it shows!"
    Since launching his career in the field of transportation at the age of 20, Ray has worn several hats separate from the driver's seat, securing various jobs that require different responsibilities vital to the trucking industry, such as; dispatch and safety, as well as a mechanic. In 1996, he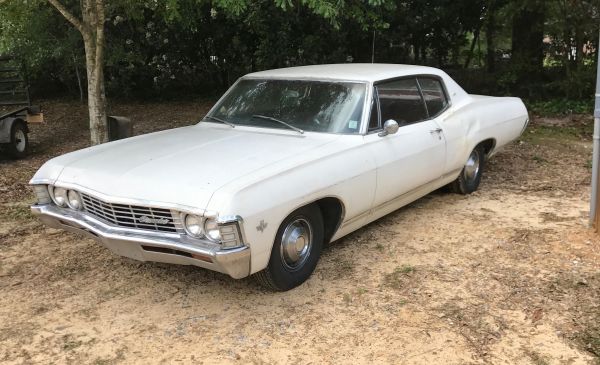 started Jarraco Truck Service pulling tanker, transporting chemicals for several years. Prior to becoming a business owner, he operated gravel and cement trucks, before transitioning to pulling dry van.
    Ray initially cut his teeth in the tanker realm, gaining much of his driving experience transporting hazardous materials. He has navigated his professional career to include agricultural products since coming onboard with Oakley Trucking. Over the years, Ray has devoted his efforts to maintaining a good rapport within the trucking community, among peers, and with his customer base that he is able to settle into the role of a mentor whom many can learn from, not only as a seasoned driver, but as a husband and father.

SHADE TREE
    With a father who drove a semi for a living, Ray grew a natural curiosity toward trucks (any vehicle; per say). Fixated on the familiar sights under the hood of an automobile, he became a skilled mechanic at an early age. Thankfully, that innate ability to master the finesse and ingenuity required of an owner operator coupled with balancing the complex lifestyle most truckers endure did not 
present any burden for Ray and his wife, Connie. Married 30 years, this couple has managed to overcome any challenges that come with the territory of life on the road.
    When a career involves a great deal of time away from their loved ones, the vulnerability can prove unbearable. The effort of a support system must be present on the home-front – most importantly, received in a nurturing and healthy fashion. It has been stated time and time again, the encouragement of others can uplift one's spirit and change a person's mindset using only a matter of words spoken with positivity. Ray states that many days, his sheer willpower is a combination of determination and a self-sufficient mentality, yet the additional support received from his spouse is a constant reminder that his time away from home is not in vein.
    Ray's childhood as a trucker's son helped mold his ideal notion of a working father. With a household of five siblings, his mother also maintained a full-time job as a waitress at a popular fuel stop. Together, their family values comprised of a good work ethic and team work set the pace for a young Ray to recognize the meaning of strong family structure. Shadowing his older brother, Ray's eye for mechanical detail was well beyond his years. The two worked under a shade tree, tinkering on various vehicles – particularly hot rods.
    Ray's interest evolved into a passion, in which he continues to pursue today with his 1967 Chevy Caprice, and 1999 Dodge Ram extended cab. The all original 2-door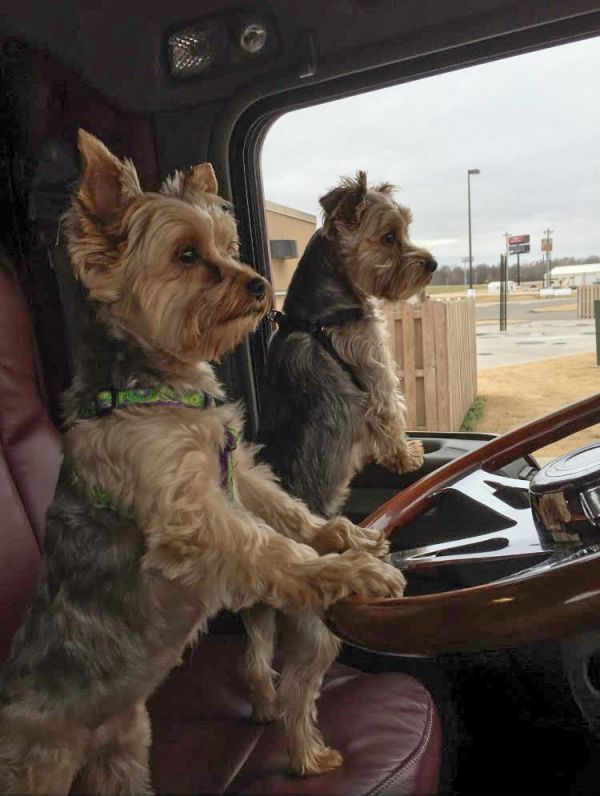 coupe was purchased two years ago from the original owner boasting only 65,000 miles. His most recent endeavor, the 4x4 pickup is slowly in the process of restoration, although Ray recognized its potential at first sight.
    The same small town comraderie Ray thrived in as a young boy – where 3 main streets formed a cul-de-sac located slightly outside the city limits granted access to a nearby pond, extending into a river. Ray and his family enjoyed spending time together in their secret oasis tucked quaintly in the heart of the woods; camping, fishing, hunting, and bike riding. Today, when at home you can catch him at the nearest riverbank continuing this family's love for adventure – gathering around the grill, making memories that will carry on through the ages as he reflects on his own childhood, and the priceless moments forever ingrained in his heart.

WINDOW VIEW
    Remaining true to his roots – a trucker's kid, Ray's upbringing provided insight to a world more intense and colorful than the rural town he grew up in. His first road trip with his father came at age 10, leaving an impression so grand, he himself at the time couldn't fathom. He says,
"I can still remember those days like it were yesterday. I can only describe the feeling as, awesome… it felt free to me. Just riding in that big truck on an open road with the windows down, and the wind blowing through my hair. Like, we had no boundaries, no rules. We would just ride… there's nothing like that feeling."
    A number of years later, Ray would return to the road with a 10-year old boy in the passenger seat – his own son, Jared. The days he shared with Jared, as the two explored the states together helped ease the agony and guilt that surfaced during long trips riding solo. Again, witnessing similar sacrifices with his own father absent due to the profession, Ray accepted the role because – as they say, "Once the trucking bug strikes, it's in your blood." But the adoration for his loved ones also mirror his father's – infinite; without end, despite the miles in-between.
    Ray hopes to carry on the family tradition with his granddaughter, Corrina Rose later down the road. She's currently only a year old, until that day comes he enjoys the company of his wife and Jake; their 7-year old Yorkie, who also began his trucking adventures fairly young. When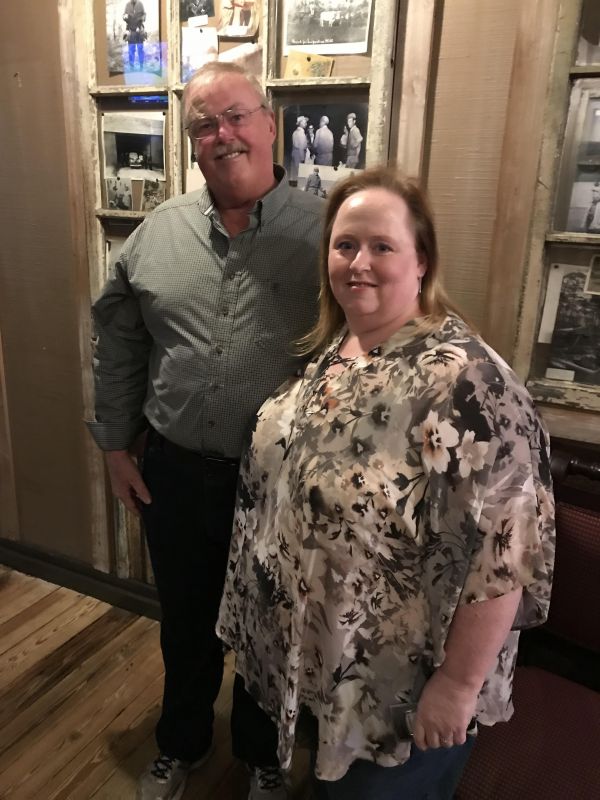 Connie accompanies her husband, the window view never ceases to paint the most wonderous images of our nation's beauty. Although, looking back before driving a truck professionally, Ray admits that when he first entered the work force, his career almost went in a different direction.
HIGH STANDARDS
"At one point I had told myself that I wasn't going to drive trucks, because I didn't want to repeat that same cycle of staying gone all the time…"
    Ray landed a job at a service station, soon after he enrolled in classes pursuing a management degree and worked his way up to securing a management position for two years before succumbing to the obvious. Ready to try his hand at something new, less stationary – an opportunity had presented itself. The owner of a hot shot business was in need of a driver to operate his 1-ton dually truck, pulling a 2 ½ ton flatbed to several chemical plants.
"I had fought it long enough. It was never the fact that I didn't like driving trucks, I respect everything about the job and industry altogether – so I decided it was time, and just went for it."
    Moving forward as a driver, Ray alternated between mechanic work, eventually settling into the transportation field permanently. He became an owner operator purchasing a 1993 FLD, leased on with an outfit out of Baton Rouge and began running long haul pulling tanker. 7 years later, with his second truck a 2000 Kenworth he switched lanes to hauling a 53 ft dry van for another company – the same place his wife, Connie was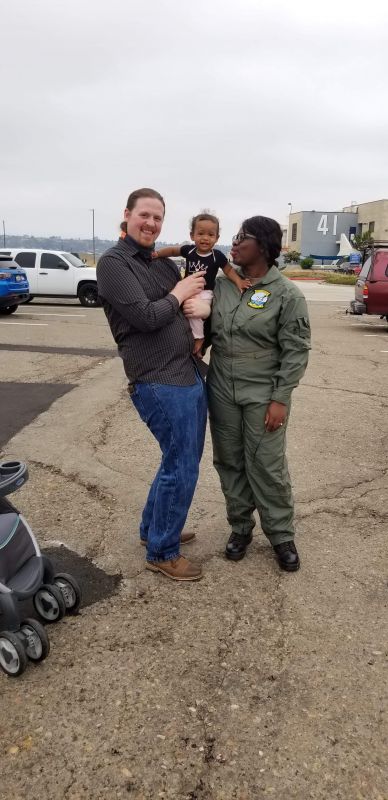 employed.
    The couple met in February of 1990, immediately hit it off, tying the knot that October. When the duo are traveling in the truck together, Ray says that all he has to do is request more time on the road, even mention specific places, and the team at Oakley Trucking are able to accommodate. Adding,
"If a driver is looking for a good company and good fit, take it from me I've been here long enough to speak from experience – I highly recommend Oakley Trucking. We are a 100% owner operator company, which is good for many reasons… the mutual respect between drivers is apparent. We all uphold a level of professionalism and pride in what we do, how our trucks are presented, and the quality of service we provide. My motto has always been: if you do your job and do it right, you will never be without work. And here, at Oakley Trucking it's appreciated… by everybody involved."
    The bar in which to attain success was set high by Ray's parents. The value of success is measured in the eyes of each individual; as for the Bennett family, living the good life was not necessarily about extreme wealth or status of fame. The foundation of happiness is rooted in goodness, prosperity, and possibility. For Ray, no worries, good health, a happy marriage, and long road trips equal a lifetime of joy – memories that will be cherished generations to come.
"Trucking is a hard life but can also be a good life. I raised my family in this business, my son knows the many perils I went through to provide us with a good living, just as I had understood with my father. Driving a truck for a living has been more than an experience, it's been a journey – one that began well before I could reach the pedals."
-         Ray Bennett