TRUST & FAITH - Jim Chandler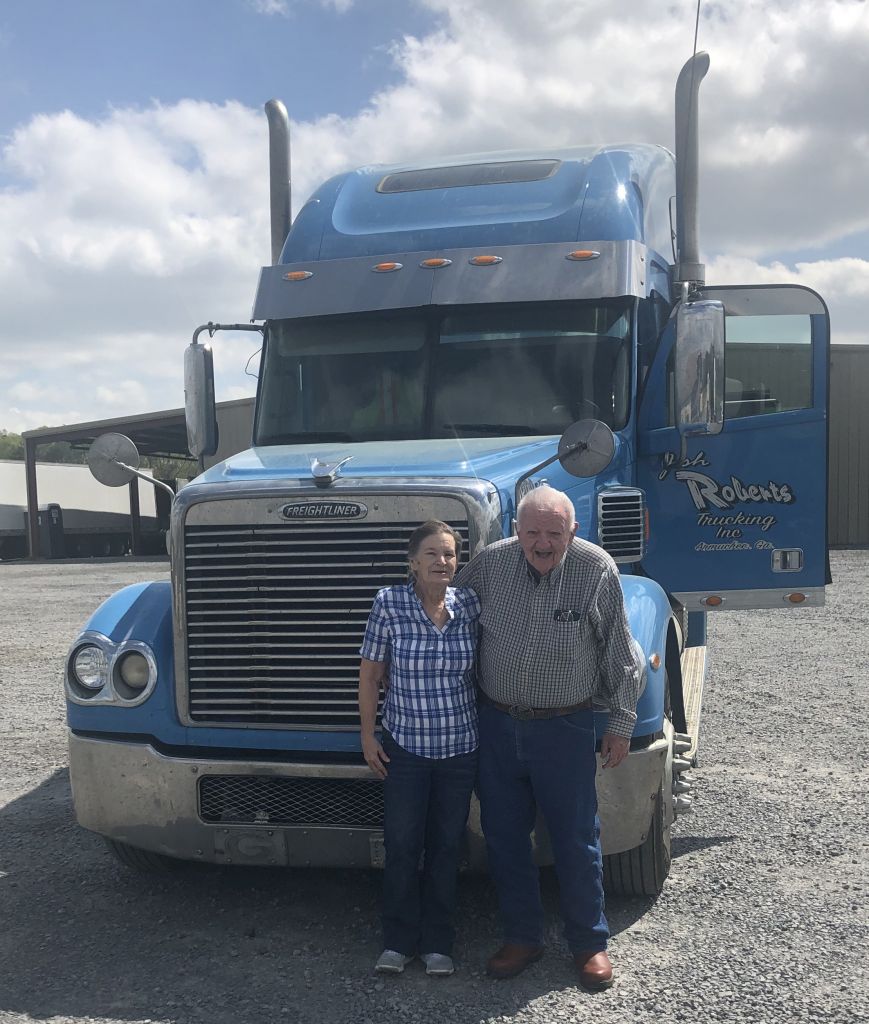 Years ago I read a quote that resonated with me, recently it came to mind during my interview with this Legend driver for obvious reasons, in which you'll connect soon enough. His friends know him as James, many prefer his CB handle – branded nearly 50 years prior, Bo Jangles – in reference to his musical background.

Jim Chandler is 81 years young, a Georgia native and everything of the sense; he embodies the welcoming hospitality of the south, in addition to exuding the signature tone of their distinct southern accent. When at home he enjoys television shows such as, Walker, Texas Ranger, an action-filled drama, along with western hits, Bonanza and Gun Smoke. The heart of a cowboy, Jim's lifestyle growing up mirrored the same work ethics, though instead of running a ranch, tending to horses and repairing fences he raised crops of cotton, corn and soybeans. Their values remained similar: family first, work hard, look out for your fellow neighbor. And most importantly, hold tight to one's faith and trust in the Lord.

Those principles were passed down to Jim's parents, from theirs to them, extending further up the line of succession. Beaming with pride, Jim's family beliefs press on through the first of his third-generation with a great-grand daughter and 6 grandchildren. This is the story of a man that has devoted his life's work to an industry known for its evolution of trucks, advancement in technology, and economical impact throughout history. Stating his encouragement to never give up derives from his loved ones, beginning with his wife, Shirley. Though his spiritual strength found when seeking guidance through prayer offers an undeniable understanding that he alone is simply a vessel of influence.

Humble and unpretentious, Jim describes himself as extremely loyal – yet, hopes to be remembered as a God-fearing man that loved with compassion and empathy. Beloved by those who know him, Jim lives an inspired life, drawing purpose to all who heed his experience.

"Your faith is your life. Know that life is not what you do, but who you are."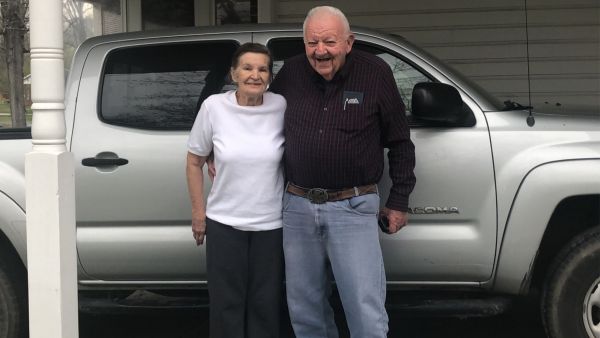 -Jerald Pollard

An original pioneer who values an appreciation for independent thinking, Jim's enthusiasm to join the reigns of professional drivers of America was forged in certainty as a young boy. The only child of Georgia farmers Herman and Sarah Chandler, together they raised their son in Christian faith, while displaying principles that are just as paramount today as they were during his childhood.

Keep an open mind; offer kindness without judgement.
Help another without a request in return; honest intentions are best rewarded in the act itself.
Contribute as a provider, regardless of age…

It was customary for children to take on responsibilities – duties, labeled as chores, as traditional manners came naturally – meaning, proper etiquette toward elders and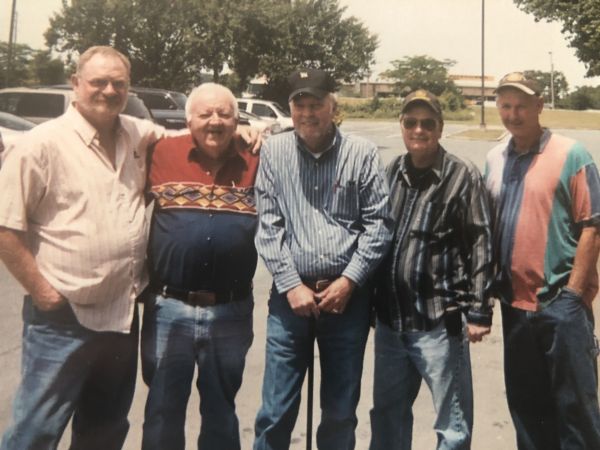 authority figures, while understanding that respect isn't given but to be earned. Much of these morals remained unspoken, though highly regarded. Jim's moral compass was internalized during his early years on the basis of down-home-good-for-the-soul-unconditional love and support. In turn, created a healthy foundation in which he built a life of authenticity and truth.

Born in the late 1930's during an era of war and oppression, Jim's carefree childhood quickly evolved into a role of maturity. The expectancy was met with moxie and an immense sense of ambition, Jim was eager to learn and do well. Witnessing his parents, grandparents, and uncles work through dire circumstances – sickness, injuries, unfavorable weather conditions – without hesitancy formed a mentality that allows him to lean on when faced with a challenge.

His diligence coupled with persistence has proven essential for survival. Long-term progression developed into stability, as all measures have attributed to his success. Jim's hardworking family set the benchmark in which he continues to reference decades later. Pulling dry van in a 2013 Freightliner Glider Kit, Jim still runs over-the-road full-time for Josh Roberts Trucking based out of Rome, Georgia. With over half a century of experience driving professionally and 6-million lifetime miles to boot, his initial career move to hit the road as a truck driver signified a milestone of new beginnings. 
No stranger to large equipment or lengthy work hours, Jim's history reflects an age of time far less complex than today's world. Before technology overruled the attention span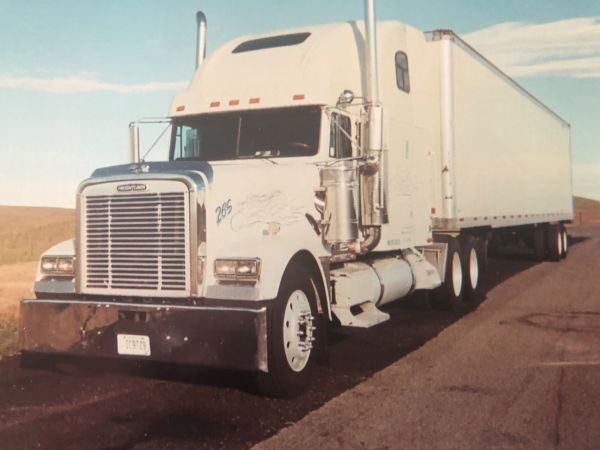 of our curiosity, when meals were made from scratch, while windows and doors remained open even in the night hours without worry or fear. Jim takes us back to his earliest memories, providing a glimpse into how he became the warm, kind-hearted man we know now…

In 1945, Jim's father, Herman returned home to Georgia from serving overseas in WWII. He jumped back into his work routine of farming, running the sawmill on his parents' land, while also driving trucks. At age 7, Jim spent his summers at the family farm feeding and milking cattle. By 9, for lunch each afternoon, Jim climbed aboard their farm tractor and carried his father and uncle a sandwich accompanied with a coco-cola to drink. It was a John Deere two-cylinder B-model tractor. Herman taught his son the basics, then turned him loose.

After his grandparents' passing, Jim's father inherited the family farm and sawmill, as did his siblings – twin brother, Thurmond and their older sister, Bill. Overtime, the brothers purchased their sister's share; years later Herman eventually became the sole owner. When Jim reached his Sophomore year in high school, he moved to the farm full-time to work the land alongside the rest of the Chandler men. He was hauling hay and fertilizer well before he obtained a license to drive, which is simply how farming business structures operate: all hands-on deck.

In a small tight-knit community, Jim attended Kay Springs as a student with 19 as a record high in his graduation class. His homeroom teacher also taught his parents as kids.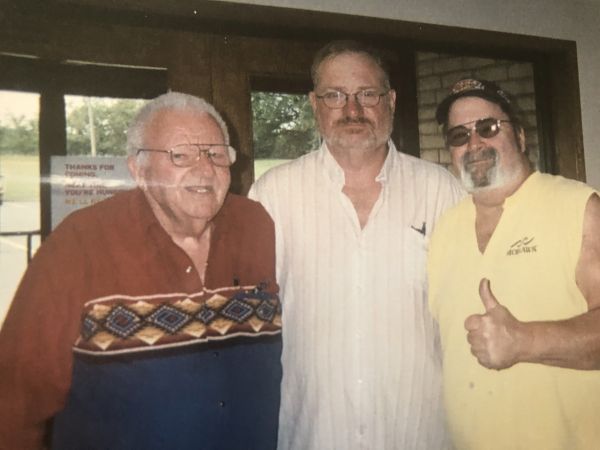 Everyone knew one another, news traveled fast. Raised in the heart of Georgia, the concept of community supported family history (victories, failures, and everything in-between), their businesses, while each household traveled through time together – growing in age and chasing dreams.

After high school, Jim pursued a degree in mechanical engineering at Georgia Tech while working at his uncle's service station. For $8 a day he tended to cars – washed windows and pumped gas. This was back when gasoline was twenty cents a gallon. A year later, he transferred to Southern Technical College. His second year in he secured a position at a paper manufacturer working swing shift for little over a dollar. Needing more income he landed a driving job running local, hauling general freight. Jim had finally found his niche.

Two months later his number was called, Jim was drafted into the Army at age 21. By this time Herman's health was declining, disabling his abilities to provide and farm the land; Jim was released from active military on account of undue hardship to gather crops. He continued serving in the Reserves for 6 years and was able to return to his father's side. Together they managed the farm and Jim took up driving a school bus as a substitute, filling in for his father transporting students to and from sporting events. In 1968, Herman was involved in a car accident that took his life 10 days later. The unexpected tragedy left 29-year old Jim standing at life's crossroads.

Should he stay at the farm and continue the family legacy?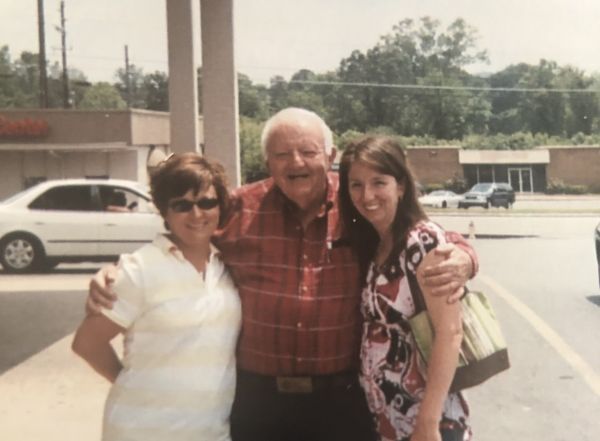 Or the latter of the two?

Jim left the farm behind and took to driving full-time in a Dodge single axle straight truck hauling seed corn, grain, and sorghum cross-country, bringing in nineteen cents a mile. Currently closing in on 52 years of experience behind the wheel, he states that committing to the judgement call to leave home and pursue a career in the trucking industry can easily be defined as the life-changing decision that shaped his entire future.

The two farms that have remained in Jim's family were once occupied by his father, where his great grandparents also resided. Today, Jim's daughters raise families of their own at each residence, both farms combined bear 500 acres of land. The day Jim opted to become a truck driver, he surrendered one lifestyle to embrace a fresh beginning. Relinquishing to the new endeavor also meant his days as a musician were cut short. Herman was musically inclined, playing multiple instruments such as, guitar, fiddle, banjo and piano. When Jim was 7, he took up the guitar. His father started him on three chords, the rest came naturally. He played lead guitar in a band while in college. Then, in the Army while serving as company clerk, he was a member of The Premiers Band performing during military benefits.

He continued singing after returning home to civilian life with a country western band, The Mechanics; local musicians who toured small pubs and venues around town at night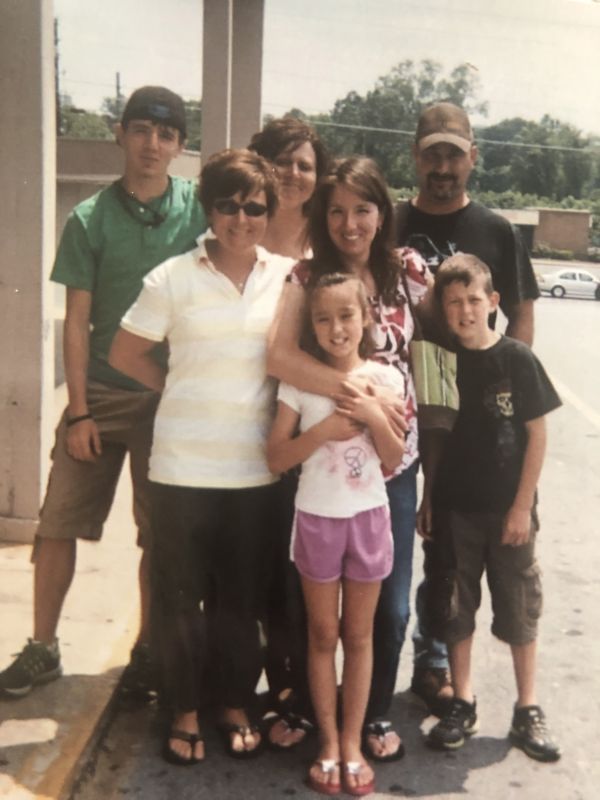 (the band name was a reflection of the members' day jobs). Within the two years together, The Mechanics cut a record before Jim parted ways. He has since written close to 100 songs, keeping true to his roots of gospel and country western.

His second year on the road, Jim purchased a 1970 GMC 10-wheeler straight truck with a van body. Under the hood boasted a 6-71 Detroit engine, 238 HP with a 10-speed Roadranger. No sleeper, heating or air conditioning – Jim ran it until 1974 – declaring those years as some of the best times of his driving career. The outlaw days. Knights of the highway. Trucking was good. Fuel was 34 cents a gallon, Jim earned 43 cents loaded… and empty miles, home every weekend. Then, the GMC bit the dust.

From 1974 to 1980, Jim ran seasonal work for a carrier out of Iowa. The remaining months he drove for owner operators leased to the same company, pulling dry van on a regional route throughout Tennessee and neighboring southern states. He went on to expand his résumé over the years to include refrigerated, tankers, flatbed, step deck, and conestoga wagons. Four years ago, Jim connected with Josh Roberts Trucking & Repairs; a family-owned and operated freight transportation management company servicing the trucking industry nationwide. Jim states,

"This is the best company that I have ever been with! Josh drives trucks too, when he is not in the truck, he's in the shop or calling customers. His wife works in the office, staying just as busy as Josh. You won't find a better hardworking couple. Josh won't ask any of us drivers to do anything he wouldn't do, that's what separates him from other business owners – he understands and respects our work, because he is one of us.

They have you home every weekend and when it's time to hit the road, they keep you busy. The pay is good, the comraderie among everyone here is even better! I know that I'm the more seasoned driver, I've been around the block a time or two, but I have no intention in retiring any time soon. And I believe I found the perfect fit here at Josh Roberts Trucking to ride this journey to the end."

As a lifetime member of OOIDA, Jim has been awarded several safe driving awards. With such an impressive long-standing career, Jim states that his proudest career accomplishment has been his on-time delivery success rate; never arriving late for a load in all of his years over the road is a feat to be recognized. He shares a few driving tips in hopes of increasing safety awareness: always check mirrors, leave room for an "out" when in traffic, remain aware of surroundings at all times, and never get in to drive your truck without a personal inspection first.

Success as a driver measures in value differently to each individual. For Jim, providing for his loved ones is the only desired outcome worth chasing. To attain such fortune in this line of work, he states that no matter the driver's background, years of experience, or gender, the following are essential to achieving their goals as a professional driver.
Patience, self-discipline, and a balance between persistence and ability to adapt.

As for new comers hitting the road, he reflects back to his earliest days starting out and offers the most honest piece of advice.

"Number one, trust in the Lord and ask Him for guidance. He has yet to steer me wrong… in all avenues of my life – between work and family – my faith in Him has blessed me with an abundance of joy. I am more than grateful to my parents and their parents for showing me how beautiful life can be if we all do our part. Work hard and love one another, the good Lord will work everything else out."