Truck Drivers' Holiday Traditions
Posted on Tuesday, December 20, 2016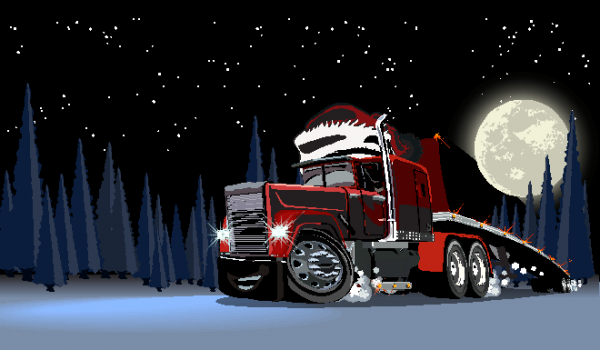 Not everyone is fortunate enough to be home for the holiday. For many truckers, October through Christmas is a boom time bringing the opportunity to boost annual salaries. However, in addition to dangerous driving conditions, being away from loved ones during the holidays can be difficult.
To help ease the pain of being alone during the holidays, try to find a holiday meal at a restaurant or truck stop. Some truck stops even offer complimentary meals to truckers with a commercial license. Or, consider cooking a simple meal and sharing it with fellow drivers.
No matter how you plan on spending the holiday, we here at National Truckin Magazine would like to wish a very Happy Holidays to you and yours!