What You Need to Do to Get Your CDL
Posted on Saturday, January 16, 2016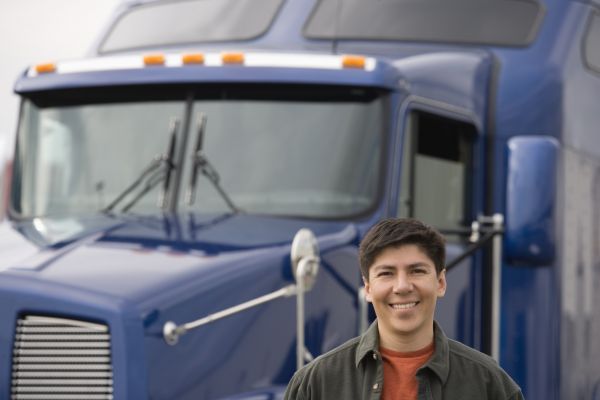 Are you interested in starting your trucking career? Before you start applying for trucking jobs, you need a commercial driver's license (CDL). Find out what steps you'll need to take to get your CDL.
General Federal Requirements
In order to eligible for a CDL, you need to meet the following federal requirements:
Be at least 21 years old (because you'll be driving across state lines and possible driving a vehicle carrying hazardous materials)
Have no prior disqualifying criminal offenses, such as certain felonies
If you meet the above requirements, you can apply for a commercial learner's permit (CLP).
Requirements for a CLP
Depending on the state you live in, you may need to fill out certain forms, take state-specific tests, and provide documents verifying your identity and/or citizenship. The FMCSA (Federal Motor Carrier Safety Administration) also requires the following:
A current driver's license
Driving record of the past 10 years
A medical exam self-certification form
Pass a knowledge and skills test with a score of 80% or higher
Pay any fees (varies by state)
After you've received your permit, you can start practicing for the road skills test.
Requirements for a CDL
Some states will require that you complete a CDL training course in addition to the federal requirements listed below:
Hold a CLP for 14 days
Provide a vehicle for your skills test (the same type you'll be driving once licensed)
Pass the CDL skills test, which includes vehicle inspection, basic controls exam, and road test
After you've completed all of the above requirements, you'll be a fully licensed trucker!
No matter how long you've been driving, National Truckin' Magazine can help you find the job you're looking for. Contact us or fill out our driver application form today to get started!