Carrier One is Current Seeking Flatbed Owner Operators in Your Area!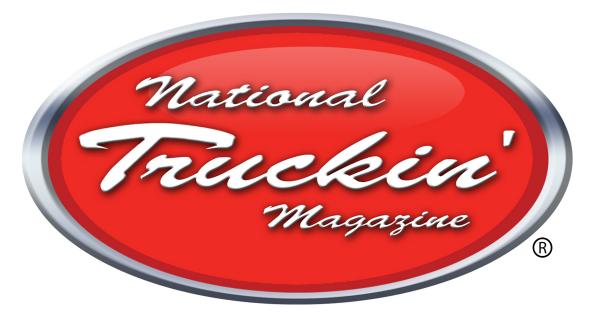 Apply to National Truckin' Magazine
Take the next step in your trucking career today! Complete our safe, secure, and fast application process and apply to National Truckin' Magazine! Once you've completed your driver profile you can apply to additional truck driving jobs with a single click!
Apply Now!
Sign In to Apply
About This Job at National Truckin' Magazine
100% Owner Operator, 100% Flatbed. 80% paid to you! It doesn't get much better than that. Carrier One is looking to partner with the most professional, qualified flatbed drivers in your area for immediate driving opportunities. With the entire Carrier One team behind you – you'll have all the tools and resources you need to run your own business successfully.

How You're Paid:
• 80% to start
• 82% top pay
• Direct Deposit each Friday

Our contractors are currently averaging approximately $5,000 a week in gross revenue, or $260,000 a year in gross revenue. Some are doing much more!

Contractors at Carrier One are compensated based on a fixed percentage (80% to start) of the revenue generated from the freight they haul. Quite simply – as rates increase, so does your compensation.

In addition, with our longevity bonus program, the longer you stay, the more you get paid with annual percentage increases up to 82%.

Where and How You'll Run:
• Our freight is East of the Rockies . . . with most of our freight lanes concentrated in the Midwest, the South, the Southeast, and some Northeast.
• We are 100% NON-FORCED dispatch, and with a fleet of 100% Owner Operators you can rest assured you're never competing with company drivers for freight.
• Our drivers get the added benefits of personal attention that mega carriers just can't match . . . with a 25 to 1 Fleet Manager to Driver ratio – we BLOW away mega carrier ratios of up to 100 drivers per board. Don't talk to a Qualcomm unit, talk to your dispatcher.
• Home time is up to you, however depending on where you live, our most successful contractors usually stay out between 10 – 14 days at a time. We have select areas where weekend home time is an option as well.

Lease Purchase – Purchase Your Truck Here:
• $0 down and $1 buyout after 3-5 Yr Lease Term – NO BALLOON!
• Carrier One pays your first 2 truck/trailer payments
• 2015-2019 Tractors Available for Lease
• Wide Selection of Peterbilt, Kenworth, and Freightliners
• Trailer Rental
• $.05/mile maintenance fund

Owner Operator Details – Bring Your Own Truck
• Accepting Trucks 10 Years or Newer with a recent DOT inspection
• We pay cargo & liability insurance
• Base Plate Program
• Trailer Rental Available (48' or 53' flatbeds) or bring your own


How to Qualify:
• Have 18 Months of Verifiable OTR Experience in the Last 3 Years
• Have 6 months of flatbed experience (or the willingness to train)
• Don't have flatbed experience? Carrier One offers paid securement training, both full and refresher courses with the best trainers in the industry
• Be 23 Years of Age or Older
• Live in our hiring area
• Possess Current Class A CDL
• Must have current DOT Physical (not set to expire within 90 days of Orientation Date)
• For Lease Purchase drivers – credit approval via our partner leasing company, Impel Union (please note: approval is not purely tied to credit score only.
Impel uses a unique set of criteria that is not solely based upon your credit score, ask a recruiter for details)

Build your story at Carrier One; where honor, integrity, and trust have made a comeback.
Submit your application today!
Click to Apply
Equipment Experience Accepted
Hiring Area By State
A
B
C
D
E
F
G
H
I
J
K
L
M
N
O
P
Q
R
S
T
U
V
W
X
Y
Z
a
b
c
d
e
f
g
h
i
j
k
l
m
n
o
p
q
r
s
t
u
v
w
x
y
Alabama
Arkansas
Connecticut
District of Columbia
Georgia
Iowa
Illinois
Indiana
Louisiana
Massachusetts
Maryland
Michigan
Minnesota
Missouri
Mississippi
Nebraska
New Hampshire
New Jersey
Nevada
Ohio
Pennsylvania
Rhode Island
Texas
Virginia
Wisconsin
West Virginia
Click to Apply
Driver Requirements
| | |
| --- | --- |
| Min. driver age: | 23 |
| Min. driving experience: | 1 year |
DMV Record
| | |
| --- | --- |
| Hire a driver who has had their license suspended or revoked: | No |
| Hire a driver with a DWI or DUI: | No |
Click to Apply