J&M Tank Lines, Inc. Launches Updated Pay Program for All Drivers and Terminals.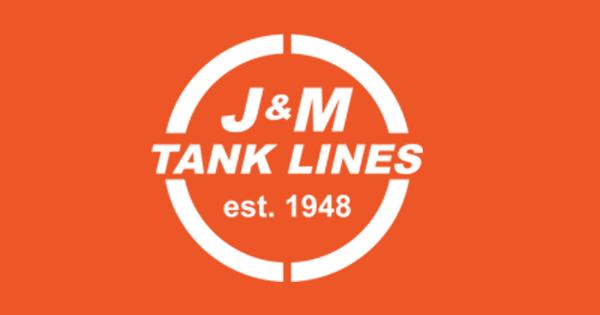 Apply to J&M Tank Lines
Take the next step in your trucking career today! Complete our safe, secure, and fast application process and apply to J&M Tank Lines! Once you've completed your driver profile you can apply to additional truck driving jobs with a single click!
Apply Now!
Sign In to Apply
About This Job at J&M Tank Lines
Birmingham, Ala. (June 17, 2021) – J&M Tank Lines, Inc announced updates to their Driver Pay Program on
June 1, 2021 providing pay increases across the board for all drivers and all terminals as well as new additional
pay items.

J&M Tank Lines will implement this new program on June 7, 2021, allowing all drivers to see changes on their
settlement sheets and payroll receipts the week of June 14, 2021. This pay plan will allow for all drivers,
commodities and terminals to follow the same pay structure based on mileage.

Pay plan updates include:
• Increased Loading Pay
• Increased Unloading Pay
• Increased Holiday Pay
• Increased Per Diem
• Increased Driver Trainer Pay
• Increased Mileage Percentage
• And more!

"We believe our professional drivers are some of the best in the industry," said Harold Sumerford, Jr, CEO at
J&M Tank Lines. "These pay updates will continue to provide our drivers with a comfortable income to support
their families and accurately reflect the work they do."
J&M Tank Lines drivers can expect to see a 5-10 percent increase in their annual income from these updates and
new pay items.

Moving all drivers to the same pay plan simplifies the programs for all involved and provides a clearer
understanding to drivers on how their pay is calculated and the different factors that play a role.
About J&M Tank Lines: J&M Tank Lines is a family-owned, premiere truck driving solution headquartered in
Birmingham, Alabama. J&M specializes in dry-bulk transportation, with experience in food- grade, liquid bulk
and plastic materials across the Southeast and beyond. Physical terminals and operations are strategically
located to offer the best coverage and customer service through flexibility, reliability and a dedicated workforce.
Click to Apply
Equipment Experience Accepted
Hiring Area By State
A
B
C
D
E
F
G
H
I
J
K
L
M
N
O
P
Q
R
S
T
U
V
W
X
Y
Z
a
b
c
d
e
f
g
h
i
j
k
l
m
n
o
p
q
r
s
t
u
v
w
x
y
Georgia
Louisiana
Mississippi
North Carolina
Oklahoma
South Carolina
Click to Apply
Driver Requirements
| | |
| --- | --- |
| Min. driver age: | 25 |
| Min. driving experience: | 1 year |
DMV Record
| | |
| --- | --- |
| Hire a driver who has had their license suspended or revoked: | No |
| Hire a driver with a DWI or DUI: | No |
Click to Apply